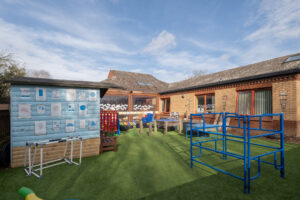 Situated at the heart of a small, picturesque village beside the mouth of the River Aire and River Ouse, Airmyn Park Primary fosters a love of learning that the children in our community can carry with them throughout their lives.
The School's present building was opened in 1991, and has four classrooms, together with a hall, communal areas and offices, and lots of outdoor space to explore! Before moving to this building, Airmyn's school was located on High Street, in a building that was built in 1834 by the Earl of Beverley. It was intended to be a Sunday School, but was being used as a day-school by 1840, and was able to accommodate 120 pupils!
In 2018, Airmyn Park Primary School joined Swanland Education Trust as an academy school. Swanland Education Trust became Edukos Trust in 2021.